For Reservations or Enquiries
Phone: (09) 638 7236
or email:  moltenrestaurant@gmail.com
Private Dining Rooms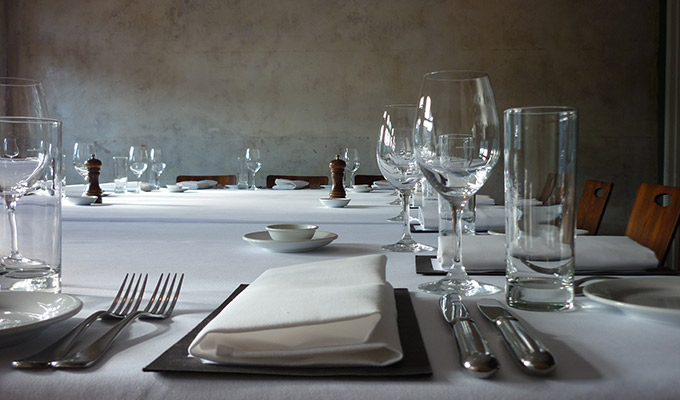 For groups of 8 – 42
No venue hire
Set menus available – see 3 course and 4 course on menus tab.
The Courtyard
For groups of up to 65 standing or 25 seated
No venue hire
Minimum spend requirement may apply
Canapés, pizzas or spit roast available – see courtyard functions on menus tab
EXCLUSIVE RESTAURANT OR WINE BAR USE
For groups of up to 40 seated in the restaurant
For groups of up to 90 in the wine bar
No venue hire
Minimum spend requirement may apply
COURTYARD FUNCTIONS MENU
Option 1 – Small dishes (17.5pp)
Designed as an accompaniment to drinks, to be eaten with your fingers. Choose as many of the following options as you wish:
Marinated olives
Fat crinkle-cut chips w black truffle aïoli Duck liver parfait w sour cherry relish Welsh Rarebit
Chicken drums, miso mayo, young fennel Portuguese sardines
Smoked pork ribs
Charcuterie
Option 2 – Napoletana style pizzas (charged per pizza)
Great for casual get togethers
Margherita – tomato, mozzarella, basil 19
Romana – tomato, oregano, garlic, black olive, chilli & white anchovy 23
Funghi – tomato, mushrooms, smoked provolone, rocket 23
Salame Piccante – tomato, salami, mozzarella, Sicilian olives & chilli 24
Bianca – mozzarella, green olives, capers 20
Carciofo – tomato, artichoke, mozzarella, capers, grana padano, olives & garlic 24
Option 3 – Charcoal Spit Roast for groups of twenty or more (19.0pp)
Kindly note 72hrs notice is required for this option for the preparation of meats & roasting equipment. Served on a board with mini Wild Wheat bread rolls, condiments, pickles, rocket & whole grain mustard for guests to help themselves. Choose from the following:
Leelands Farm lamb shoulder Harmony free range pork Whole free range chicken
Option 4 – Whole Spit Roast Lamb or Free Range Pig (POA)
Kindly note that we require a minimum of ten days notice for this option. The cost of w hole pigs / whole lambs varies with the time of year. Please contact us for further details.
Option 5 – Feasting menu (55.0pp 2 courses, 65.0pp 3 courses)
We love the idea of sharing food to create a more complete social experience to dining out. The feasting menu is available to larger groups (10 or more) and is served family style with large dishes in the middle of the table for guests to help themselves. Simply choose up to three dishes for each course (these need to be pre -ordered). Spit roast pigs / lambs carry an additional cost that varies with the time of year. Please contact us for further details.
STARTERS
Duck liver parfait, crostini, sour cherry relish Welsh Rarebit
Eggplant parmigiana, scamorza affumicata Chicken drums, miso mayo, young fennel Italico cheese, apricot, spiced almonds Heirloom beets, toasted hazelnuts, goats cheese Bone marrow a la St John, toast & parsley salad Portuguese sardines, chimichurri, fresh chilli Smoked ribs and pickles – pork or lamb
MAINS
Whole baked fish
Hot smoked salmon
Barbecued lamb shoulder, parsnip, radish, salsa verde, white anchovy Braised beef cheek, portobellini mushrooms, remoulade, bordelaise sauce Free range pork, butter beans, savoy, pomegranate aïoli
Whole barbecued free range chicken
Whole Spit Roast Pig***
Whole Spit Roast Lamb***
DESSERTS
Passionfruit semifreddo, meringue & curd w sesame praline
Peach and apricot trifle, lemon olive oil cake, thyme jelly, mascarpone
White Valrhona chocolate mousse, dulce de leche, shortbread, coffee ice cream